Summer season is coming to an end along with a lot of series that came with it. The upcoming Fall season has seemingly a lot of good shows, so here's a list of shows I'm personally looking forward to.
To begin, we have Outbreak Company, a show centered around otaku culture. The novels are pretty well received and reading the synopsis already has me excited. Definitely one of the shows with good potential.
Infinite Stratos 2 is definitely something I'm really excited about. I LOVED the first season and I'm a huge fan of the novels. Always nice to see more Hoki 😉
Log Horizon is one of the shows that I've never heard of but because the concept is really similar to Sword Art Online & I'm really curious to whether or no the show will live up to Sword Art Online's expectations. It can either be really crappy or really good. It might even be better than Sword Art Online, who knows?
Freezing Vibration is another one of the sequel shows I'm looking forward to. I haven't read the manga but I LOVED the anime. The amount of unnecessary fanservice is strong just like High School DxD but the story is really god damn good. Yes, I'm watching this for plot.
Kill la Kill is definitely the hype of the season. Directed by the person who did gurren lagann, there's definitely a lot of high expectations for this show. Loved gurren lagann, hopefully this will be just as good or even better.
Kuroko no Basket 2 is another one of the seemingly endless list of sequels this season. Enjoyed the first season a lot and one of the very few sports animes I actually watched & enjoyed.
Magi 2 is yet another sequel I'm really excited to watch. Just like all the other sequels, LOVED the first season.
Kakumeiki Valvrave 2 I really really hated the first season… The show pissed me off really badly but I have to say… it was genius. Yup, it's a love hate relationship.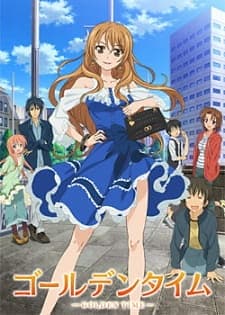 Golden Time is one of the shows that I find to be quite interesting after reading the summary. Haven't heard a lot about the show but for some reason I feel like it'll be pretty good.
Kyoukai no Kanata is KyoAni's upcoming masterpiece and I'm definitely looking forward to this. The PV looked fucking fantastic.
Little Busters ~Refrain~ is a definite watch for me. I personally think JC Staff did a hell of a good job on Little Busters. When I heard they were doing refrain AND ex, I was fucking hyped!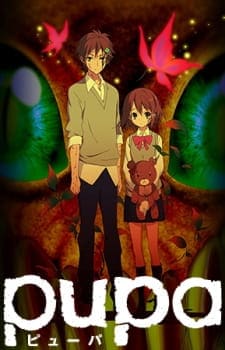 Lastly, we have Pupa, the show that by looking at it, I KNOW it'll be good.
I hope none of these shows disappoint me… because I definitely think this is going to be a fantastic season.